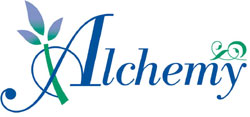 Alchemy Personalised Skin Creams
How would you like to pamper yourself morning and night?
I can make you a totally individualised, wonderfully smelling, and highly nourishing skin cream. Specialist natural ingredients suitable for your particular skin are used to make a rich base cream, then several aromatic essential oils are selected for your skin type, age, sensitivity, condition etc., from these you choose your favourite aromas to be blended for your own special cream.
These creams contain no artificial preservatives, additives or man made perfumes, if you think you may have a problem with any particular ingredient a twenty four hour skin test should identify any that you cannot tolerate.
Unlike commercial preparations where the largest ingredient is Aqua (water) my creams are VERY concentrated and economical and only a very small quantity is needed.
To order a skin cream please read the contraindications page before printing the order form. Alternatively contact me with your name and address and I will post you a copy.
Would you like a Free Indian Head Massage? Just arrange five or more friends together in your home who would also like a personalised cream. I will supply all the ingredients for an interesting, fun workshop making skin creams with everybody. As party host you will receive a relaxing Indian Head Massage to conclude an enjoyable evening.