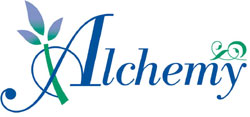 CONTRAINDICATIONS and CONSIDERATIONS
Please indicate on your consultation form if you have/or have ever suffered from any of the following:-
If only ordering a skin cream (rather than a lotion or potion) you need only consider the bold contraindications.
Blood Pressure – High or Low
Insomnia/Oversleeping
Migraine/Headaches
Heart disorders
Kidney problems
Liver problems
Thrombosis/Embolism
Epilepsy
Cancer
Diabetes
Tuberculosis
Poor Circulation/Cramp
Oedema
Broken Bones
Operations
Dental Problems
Recent Extractions
TM Jaw problems


Backache - acute/chronic
Varicose Veins
Phlebitis
Asthma
Allergies - ?cause
Skin Problems
Warts/moles/athletes foot
Indigestion
Bloating/Gas
Irritable Bowel Syndrome
Other Bowel Problems
Pre Menstrual Tension
HRT/Menopause/Pregnancy
Incontinence
Depression/Stress
Osteoporosis
Arthritis
Rheumatism
The above list includes the most frequent and common problems, but if your area of concern is not listed, please be sure to detail it on your consultation form.
Please also state; if the problem is current or resolved; dates of operations; any aggravating factors; i.e. certain foods, gardening, cold/damp etc. and any areas of pain or discomfort.